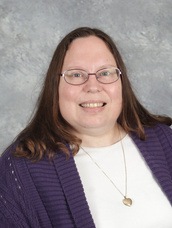 Pam Onderko
Guidance/HS English
Current Position: Guidance Counselor and teacher of Study Skills and English 8.
Past Positions: 7-9 English
Hobbies or Secondary Positions: Cooking, reading, and photography.
Something to share with parents considering Christian Education: Christian education does more than teach facts and knowledge. It teaches character, morality, and decency as modeled by the teachers and staff. It provides students with a thriving positive culture.
Something you believe makes PCS special: It has a family-focused, nurturing environment.
What makes PCS different from public school: The culture is much more positive. We have smaller class sizes and get to know the individual students. They know we pray for them and care about them and their families. We are all a family in Christ.
What makes PCS different from other Christian schools: We offer a well-rounded education with academics as well as athletics and fine arts. We have strengths in all three areas.