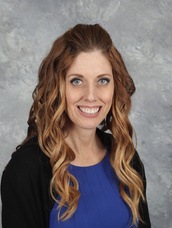 Tami Davenport
HS English
Current Position: High School English
Past Positions: English grade 7 and High School English grades 9, 10, and World Literature
Hobbies or Secondary Positions: I do artwork and lettering, painting, muraling, etc., on commission basis and as a hobby as well. I also am doing some tutoring and working on writing and illustrating a few books.
Something to share with parents considering Christian Education: That learning in a Christian environment, where teachers and faculty are engaged and following God's Word, is an amazing experience for any student. My son is also a student at PCS and the environment is so much more than just an education; it is a love for putting God first and walking in His ways.
Something you believe makes PCS special: Definitely the positive atmosphere. It is like a family and the compassionate teachers genuinely care and are vested in the students, putting their success spiritually and emotionally as people above just being a successful academic student.
What makes PCS different from public school: PCS teachers strive to have relationships with all of their students and really care about the lives of the students, both in academics and spiritually, and to have them grow to be leaders and well-rounded people learned and living by the Word of the Lord. It truly is inspirational to even see how much the students actually care about each other and that no one is left out or left behind.
What makes PCS different from other Christian schools: The extra attention placed on each student and adjusting to their level of learning, to specifically help those that may need extra academic assistance, as well as to challenge those that excel academically.