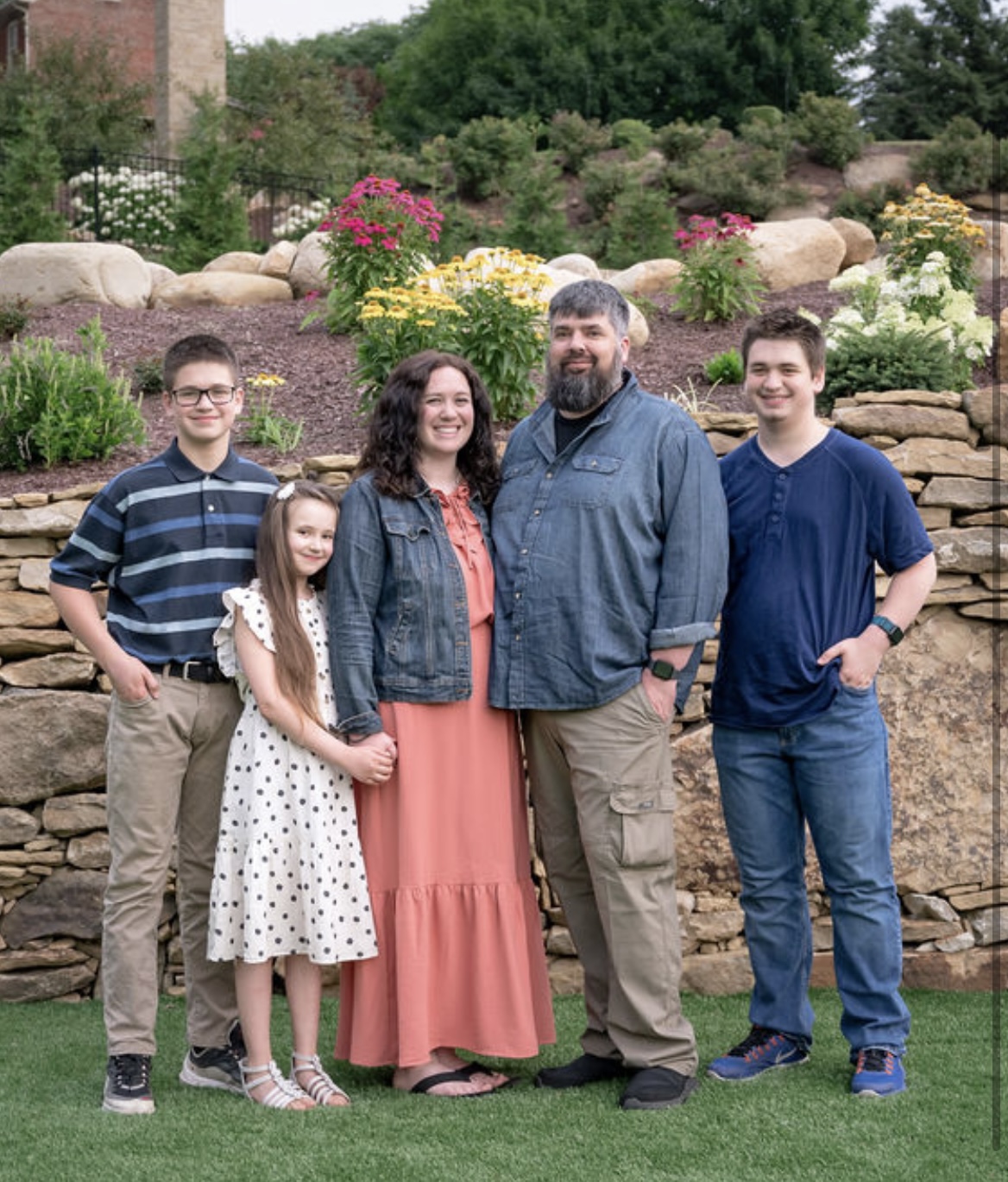 Another new teacher at PCS is a face most, if not all of you, will recognize, Mrs. Ashely Charles! We are excited that Ashely will be teaching 2nd grade beginning this year. She has worked at PCS for many years, most recently in the office doing a great job keeping lots of things running smoothly. Ashley and her husband, Jon, have three children who attend PCS, Kayden, Cory, and Sadie. Ashley first heard about PCS from her husband, who graduated from PCS in 1998.
Ashley earned her Bachelor's degree in Early Childhood Education from Clarks Summit University and has previously taught preschool at First Baptist Christian School in Butler. When we asked Ashley why she wanted to be a teacher, she replied, "I knew from a young age that I wanted to work with children. I loved helping with the younger kids at church and with my younger brother. I remember planning and running his 6th birthday party. :-) As I became older, that passion grew into wanting to help all kids achieve success in learning." When we asked Ashley to share her thoughts on why she chose PCS, she mentioned something that many others have pointed out as a strength of PCS, the community. Ashley said, "I love PCS. It's a wonderful community of believers where God's word is interwoven through everything that's taught. Students pray for each other on a daily basis and therefore can connect with each other on a level that they can't in a public school."
We ask new teachers what they would tell a family considering sending their children to PCS. Ashley is a pro at that question because she has spent the last few years giving almost every tour to prospective families. She said, "It's the best investment in their lives you'll ever make. I have 3 kids here, and I would never consider sending them anywhere else. The teachers are not only interested in their academic success but also in their spiritual lives." As someone with a long association with PCS, those sentiments carry a lot of legitimacy. You will be missed in the office, but we know you will be impacting those 2nd graders for eternity!
Come and see Mrs. Charles at our Back to School Fun Night on August 18 from 6:30-8:00 p.m. beginning in the gym.