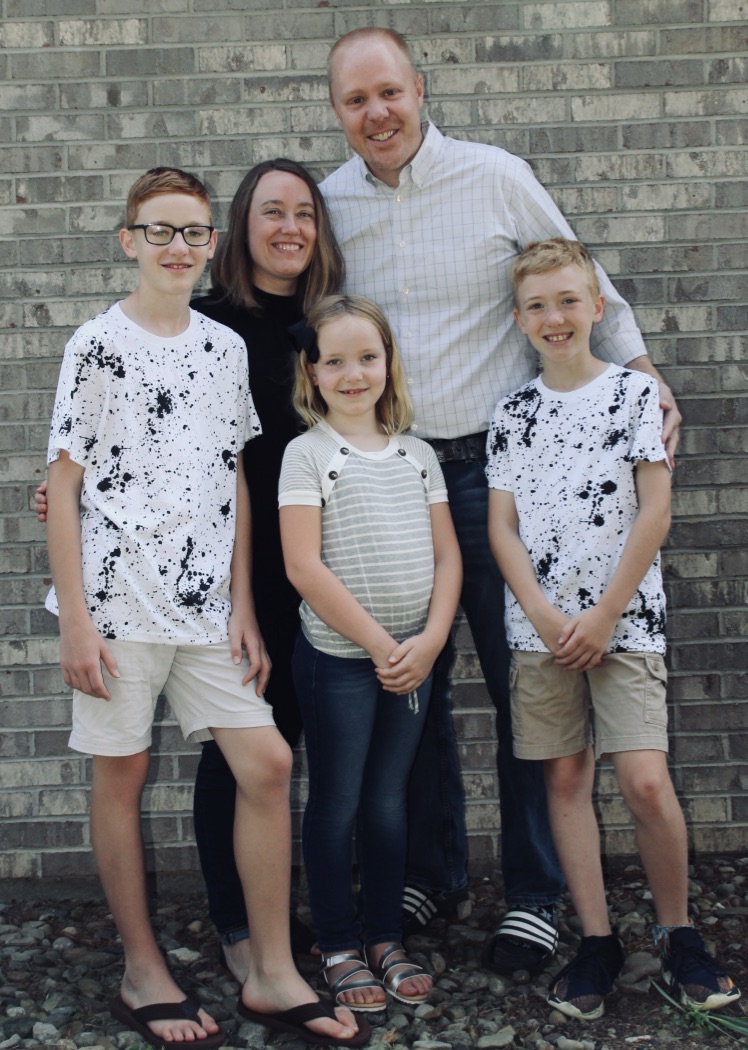 Deb Fetherlin is another one of our new teachers that we are thrilled to have on our Middle School staff this year. Deb will be teaching Science, Math and Bible for grades 5 and 6. She is relatively new to PCS as of last year when she and her husband, David, enrolled their three children, Anna, Titus, and Samuel after moving into the area. She heard about PCS from friends who mentioned that they had attended as children.
When we asked Deb why she chose PCS, she replied, "Our family chose PCS first for the community and stability for our three kids. They had a great first year at PCS, so I was interested in also joining the community here. I love being a part of a team and that drew me to this place." Deb's family has spent time overseas in missionary work, so her experience at PCS so far has been different in several ways. She said, "We have enjoyed a lot of different schools - International, cyber, homeschool, etc. Portersville has been like a great mix of all of these! Small, intentional, with a lot of opportunities and friendships to be had."
Deb graduated from Asbury University with a teaching degree in Social Studies. She was a long-term substitute teacher last year in the area and has taught English overseas for several years before that. Regarding teaching, Deb says that she enjoys being part of the learning process herself, so she has always enjoyed journeying with her students! She added that she loves the "lightbulb moment" when a concept clicks with students for the first time.
We like to ask our faculty what they would tell a family who is considering sending their children to PCS. Deb answered, "Come visit! My kids still remember the day that they shadowed and it helped their transition on the first day of school." We agree that shadowing is a great way to allow a prospective student to see what PCS is all about! Deb added that she is looking forward to a great first year and thanks everyone for welcoming her into the PCS family so warmly.
Come meet Mrs. Fetherlin and our other new teachers at our Back to School Fun Night on August 18 from 6:30-8:00 p.m. beginning in the gym.