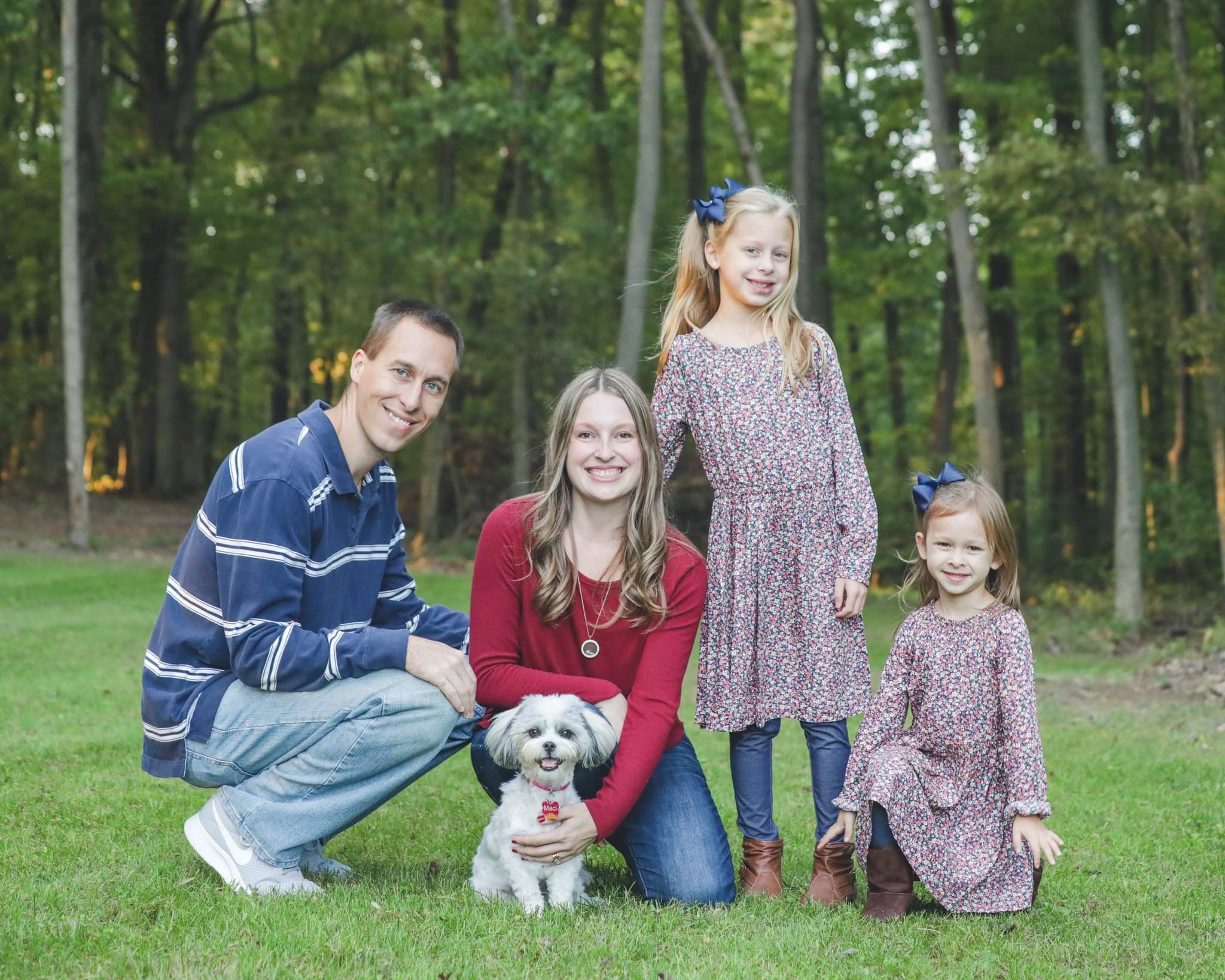 We are excited to introduce to you one of our new teachers, Heather Peterson. Heather will be joining our faculty to teach English 7, English 8, and English & Reading for grade 6. Heather is a former PCS student having attending PCS 1st grade through 8th grade. Heather and her husband, Jeremy, currently have their daughters Julia (Grade 3) and Jenna (K) enrolled at PCS as well!
Heather attended Slippery Rock University for her undergraduate and graduate degrees. She holds certifications in Elementary Education, Special Education, Middle School English and is a certified Reading Specialist as well. She previously taught at the Moniteau and Riverside School Districts primarily teaching middle school English.
We asked Heather why she wanted to be a teacher. She replied, "Some of the most influential people in my life were my teachers. They fostered a love of learning and helped me achieve goals that seemed unattainable. God has given me this gift of teaching, and as my students reflect on their educational career, I hope to be one of those teachers who made a positive impact on them." Heather added that her classroom will be a safe place to ask questions, learn from others, and grow academically and spiritually. She also mentioned that she is looking forward to teaching in a Christian environment. She explained, "I very much enjoyed teaching in public school, but I always felt a lack of connection with my students. I wasn't able to fully share my faith. I couldn't openly pray with them. After having my own two children, my desire to have this connection with my students continued to grow. It led us to choosing PCS for our girls, and now I'm thrilled that God has opened a door here for me as well!" Heather also noted that the comfort, love and support her girls feel when they are at PCS is invaluable. She has seen great academic and spiritual growth in Julia. She is very grateful her girls will get to see the world through a Biblical lens and that she can also help her own students do the same.
When asked what she would tell a family considering sending their children to PCS, Heather responded, "Teachers will undoubtedly have significant influence on your child's life. It's so important for those teachers to speak the Truth into their lives. At PCS, you can rest easy knowing that your child is learning that Truth while growing academically. They are surrounded by people who share in the same faith and will continually cover them in prayer." Beautifully stated, Heather!
You can meet Mrs. Peterson and our other new teachers at our Back to School Fun Night on August 18 from 6:30-8:00 p.m. beginning in the gym.