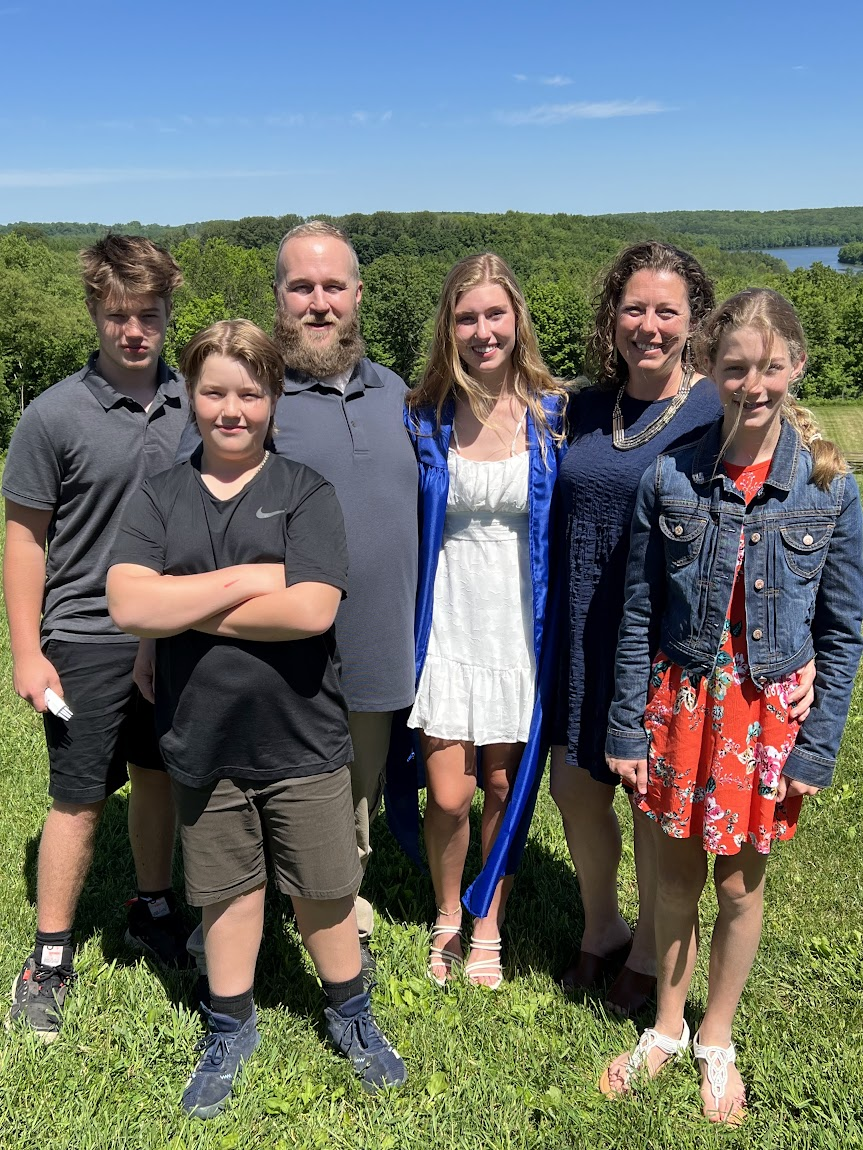 Catie (Ferree) Morley
Catie attended PCS for all of her schooling and was a member of the Class of 1995. Since graduating, Catie has been keeping busy! She is raising four children with her husband of 22 years, Brian. She also works with her siblings in the family businesses and is involved in missions and youth programs at her church. When asked about her time at PCS, here's what Catie had to say.
How did being educated from a Biblical worldview prepare you for life after high school? How did it impact your work? PCS gave me a biblical foundation in which I could institute critical thinking and filter the world through a biblical perspective. My education was more than adequate to prepare me for college and eventually my future career. But, as someone who doesn't consider themselves an academic, PCS provided an environment of teachers and students that was safe, encouraging and allowed me to develop physically, emotionally and spiritually. Being in business I have had the opportunity to interact with others who don't have the same moral compass in which to operate. At the end of the day all earthly possessions return to dust. I could easily have gotten caught up in the rat race reaching for things that ultimately don't matter. Only by the grace of God and being taught with a biblical worldview I try to focus on my treasures in heaven and not earth.
Do you have any other thoughts to share about your experience at PCS? If you asked my 17 year old self if I appreciated being at PCS I would have told you NO. I felt I was restricted because of the small school and limitations that came with it. But my focus was on worldly training and experiences. I am thankful for my parents wisdom in sending me to PCS. Without a doubt PCS was a key factor into the adult I have become and helped set a firm foundation so I can rest in the saving grace of Christ. It didn't take me much time after graduation to see the blessings that were provided for me as I went through college. I was raised and trained differently and that was a gift. It took me a few more years to really understand and see God's divine providence in my life. I'm thankful hindsight is 20/20 and I can see that everything works together for God's glory.
It also is worth stating the small communities helps build lasting relationships with faculty and students. I was fortunate enough to meet my husband and best friend at PCS. There are several teachers, parents and alumni I would be comfortable reaching out to and asking for help or having a cup of coffee.
We thank you for sharing your thoughts and your ongoing support of PCS, Catie!