Abby S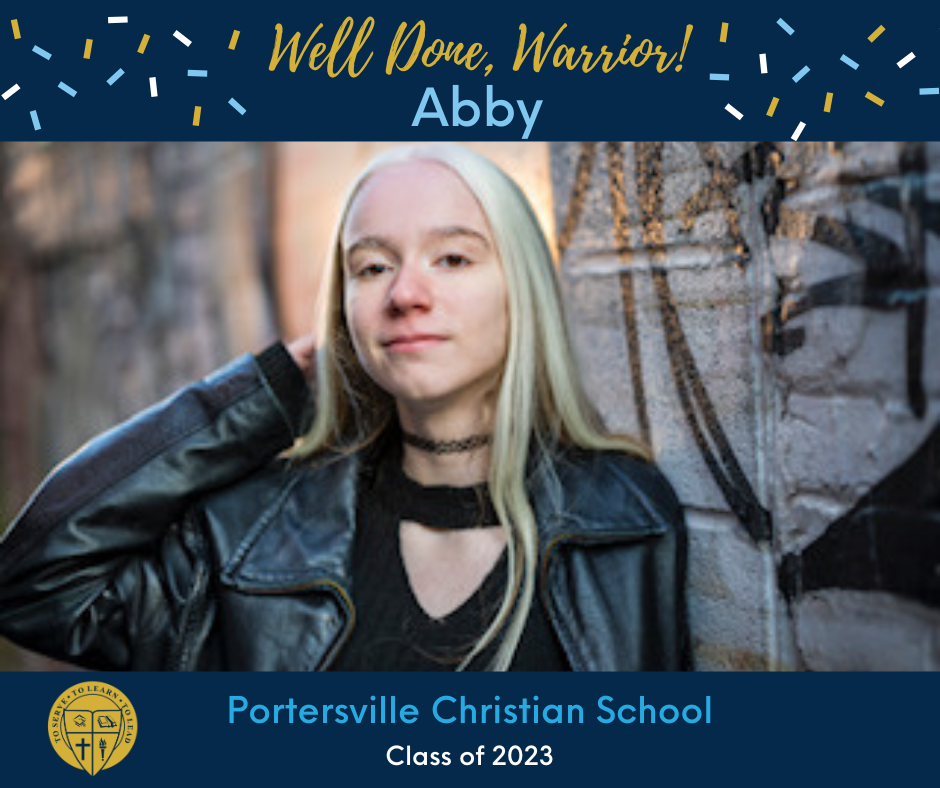 Abby has been a student at PCS for four years and she indicated that her post graduation plans are to seek employment in the workforce. We caught up with Abby recently to hear what she had to share about PCS.
What is a fond memory of your time here, or something special about PCS? All the dances outside of school with my friends and bus rides with friends…and 9th period.
Is there anything you think you will miss about PCS? All of the friends I've made.
Is there a scripture verse this year that is meaningful to you? Psalm 40: 11-13 "As for you, O Lord you will not restrain your mercy from me; your steadfast love and your faithfulness will ever preserve me! For evils have encompassed me beyond number; my iniquities have overtaken me, and I cannot see; they are more than the hairs of my head; my heart fails me. Be pleased, O Lord, to deliver me! O Lord, make haste to help me!"
What do you think is the most valuable thing you have learned at PCS? Probably something in my apologetics class.
Abby we will miss your smiling face in the halls and we wish you the best!