Carley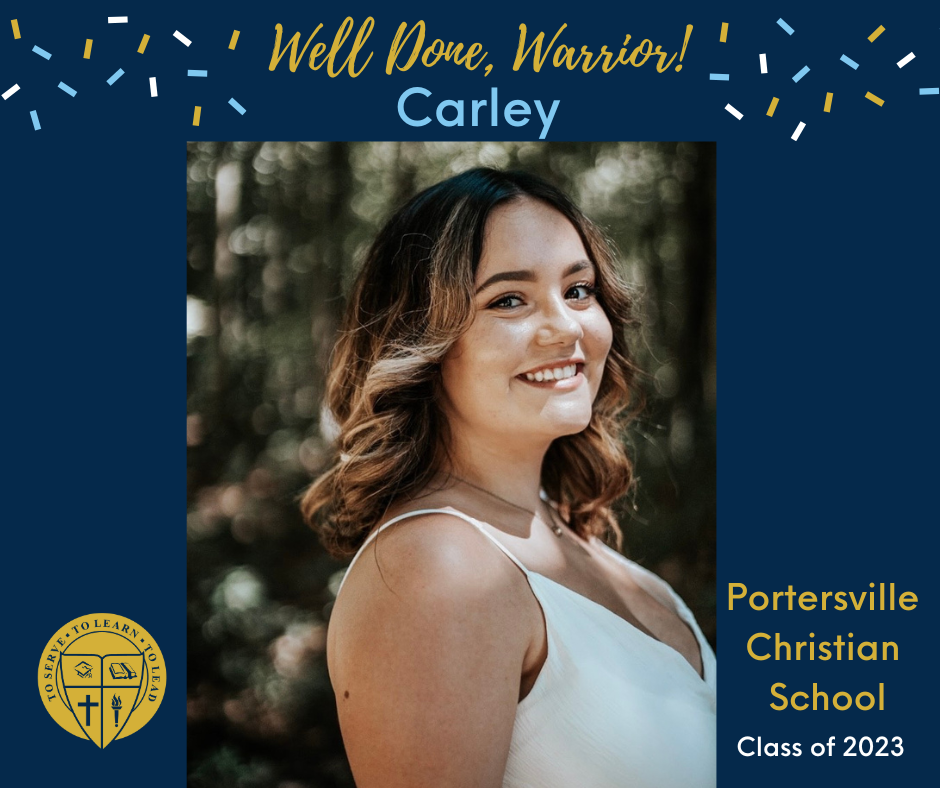 Carley has joined the PCS Class of 2023 just this semester and has been welcomed warmly by her classmates! After graduation, Carley is planning on attending Pennwest Clarion and majoring in Health Science and becoming an X-ray Tech. Carley had these thoughts to share about PCS in her short time here.
Do you have a fond memory of your time at PCS? Making new friends; everyone was so nice and very welcoming.
Is there anything you might miss about PCS? The teachers and students because there are so many elegant people at PCS.
Is there a scripture verse this year that is meaningful to you? Proverbs 3:5-6"Trust in the Lord with all your heart, and do not lean on your understanding. In all your ways acknowledge him, and he will make straight your paths."
What do you think is the most valuable thing you have learned so far? The Apologetics at the Cross and Confronting Christianity (from the senior Bible class).
Do you have any advice or words of wisdom for students in the grades below you? Always be proud of yourself no matter the circumstances. You will get where you need to be, it just may take a little longer than others, all that matters is that you're trying.
Carley, we wish you the very best in your future endeavors; keep growing in the Lord!