Garrett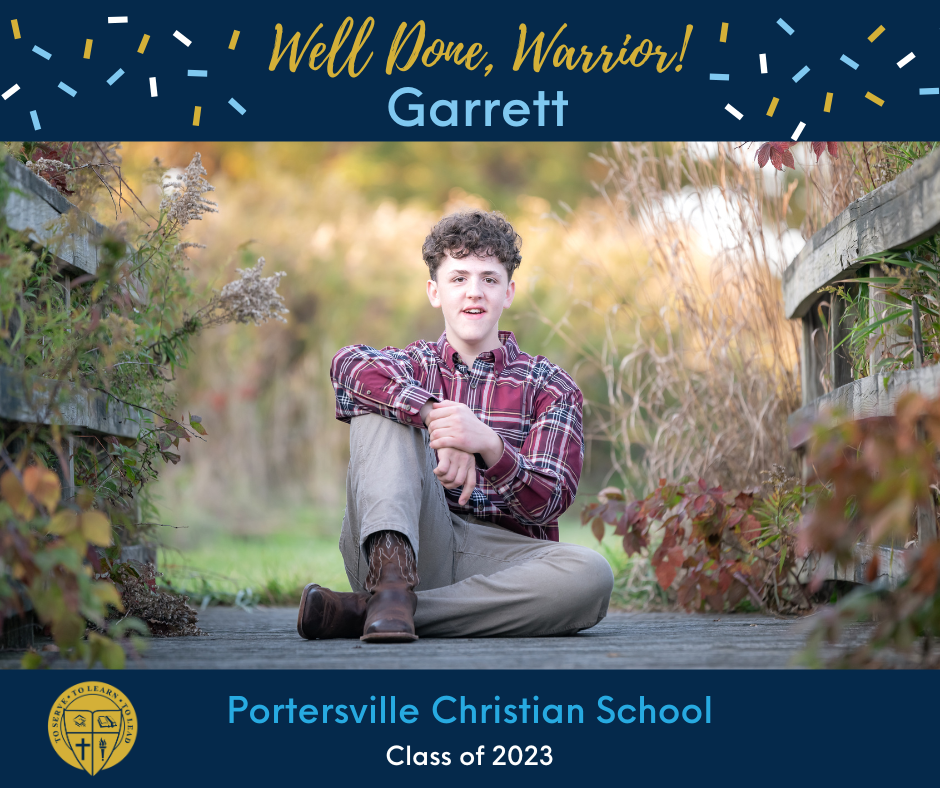 Garrett has been at PCS since pre-school and is always helpful and involved with the setup of tech equipment, which we appreciate very much! In the fall Garrett will be attending Grove City College to pursue a bachelor's degree in Computer Engineering or Computer Science. Here's what Garrett wanted you to know about his experience as a PCS Warrior over the years.
What is a fond memory of your time here, or something special about PCS? All of the senior wilderness trip. All my time with my classmates, my closest friends, and the teachers and staff over the years. Also the Bible classes in the higher grades.
Is there anything you think you will miss about PCS? My teachers, staff, my friends. The view from the back windows.
Is there a scripture verse this year that is meaningful to you? Psalm 107:1 (ESV) "Oh, give thanks to the Lord, for he is good,
for his steadfast love endures forever!" and Psalm 34:8 (NET) "Taste and see that the Lord is good. How blessed is the one who takes shelter in him."
What do you think is the most valuable thing you have learned at PCS? A love for God. A love for the good. A desire to always strive to be better. The importance of relationships with others.
Do you have any advice or words of wisdom for students in the grades below you? Pay attention. Learn to love the good. Pay attention in school, especially in your Bible classes. Cherish your relationships with others.
Garrett, that is wonderful advice! You will be missed!