Katharine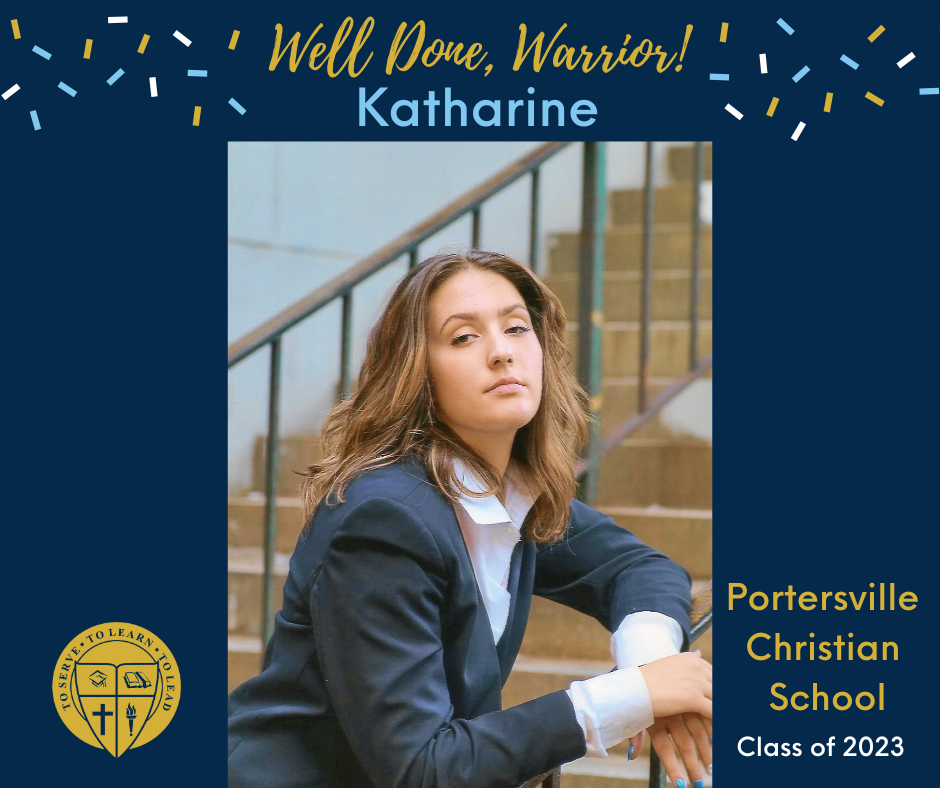 Katharine has been at PCS for 8 years and will be attending Liberty University in the fall to major in Secondary Education. We are excited to see how Katharine will grow and serve the Lord after she leaves PCS. Here's what she had to say about her time as a PCS Warrior.
What is a fond memory of your time at PCS? Spending time with my class, especially in Bible 12 and World Religions… good jokes made in AP Government. And the relationships I have made in basketball.
Is there anything you will miss about PCS? Seeing all of these wonderful people everyday.
Is there a scripture verse that is meaningful to you this year? Philippians 4:11 "Do not be anxious about anything, but in every situation, by prayer and petition, with thanksgiving, present your requests to God. And the peace of God, which transcends all understanding, will guard your hearts and your minds in Christ Jesus."
What do you think is the most valuable thing you have learned at PCS? Diving deeper into what God looks like and his love for me.
Do you have any advice or words of wisdom for students in the grades below? School is not always about the grades; Slow down and really think about what you are learning, whether you know it now or not it WILL be useful someday.
Thank you, Katharine!