Sarah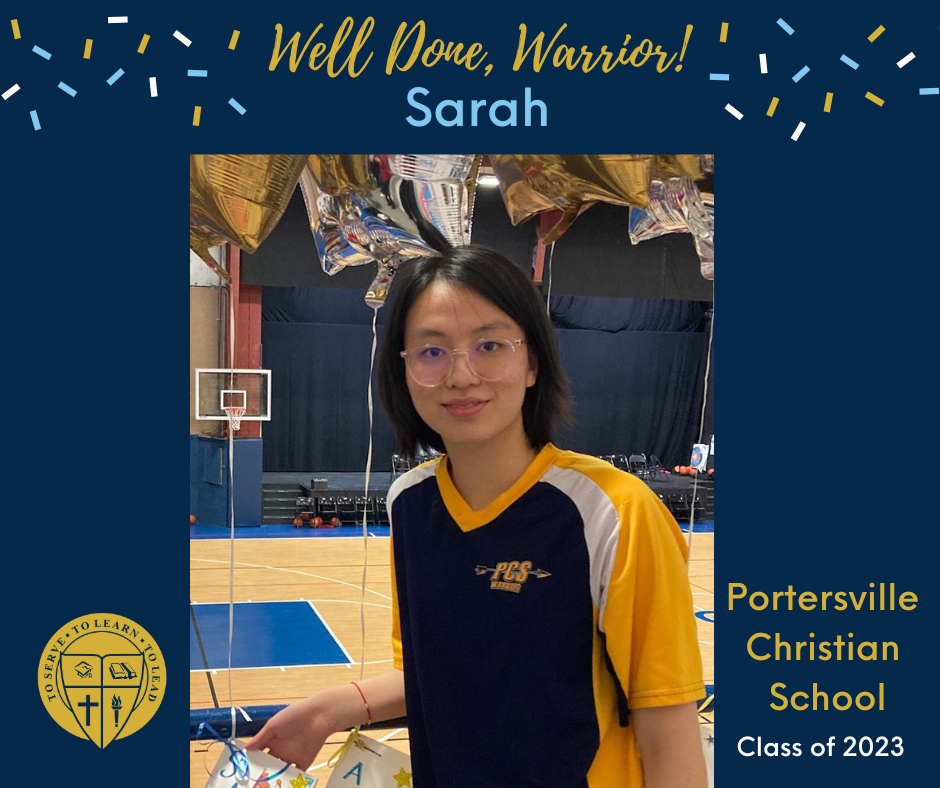 Sarah (Yiyi) Wang is our foreign exchange student from China (an "enjoyable" eight months as she describes it.) Sarah has an excellent command of the English language and has fit in very nicely with the senior class. She truly is a delightful young lady! After her education, she will be applying to American universities for further studies. We asked Sarah about her experience as a PCS Warrior.
What is a fond memory of your time here, or something special about PCS? I have cherished every moment!
Is there anything you think you will miss about PCS? The classes, friends, teachers and the wonderful scenery of the lake.
What do you think is the most valuable thing you have learned at PCS? Listen, understand and sympathize. Plus how to read poetry.
Do you have any advice or words of wisdom for the students in the grades below you? Acknowledge ignorance and imperfection, but pursue progress.
Sarah, it has been our pleasure to have you at PCS this year! You will be missed!